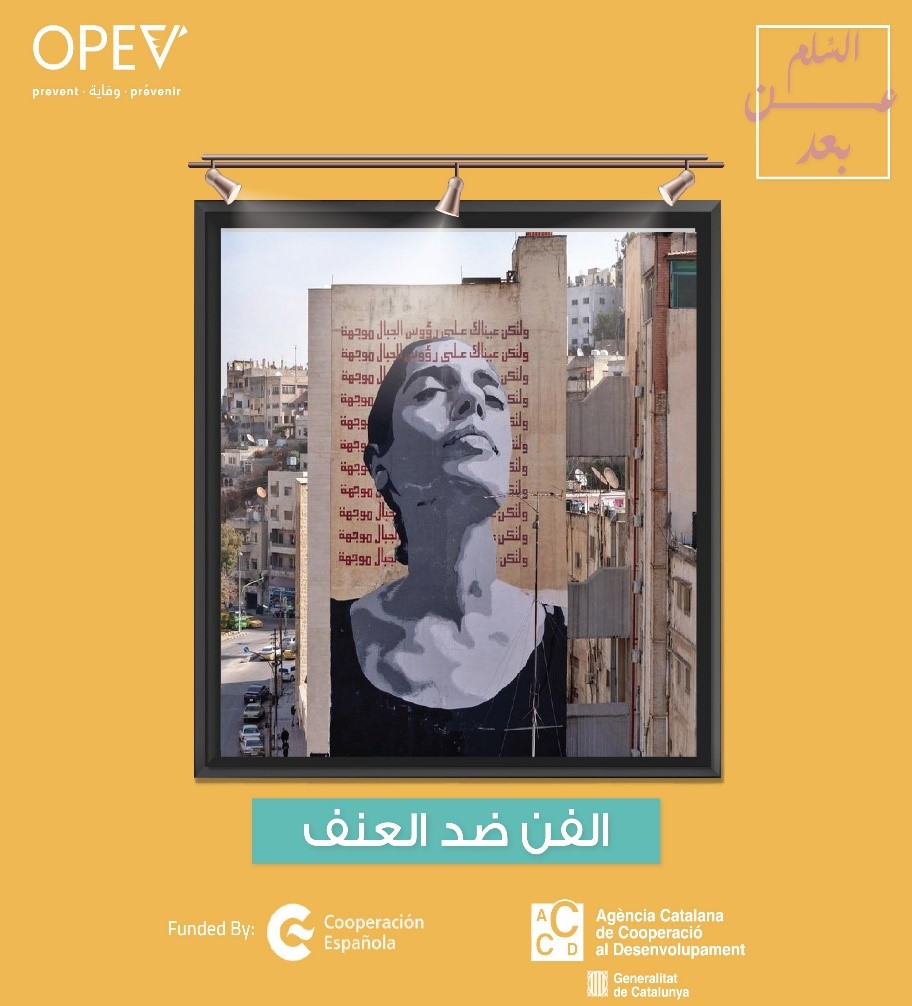 Towards the end of 2020, and on November 1st, the OPEV PVE Online Regional Campaign was launched to promote peacebuilding in the MENA region.
Titled, Assilm Un Bod, which translates into "Peace from Distance". The campaign built on the successful campaign led by Leaders of Tomorrow in May and June in 2020 in Jordan.
The online regional campaign took place in Jordan, Iraq, Lebanon, and Tunisia with content under the topics of Preventing Violent Extremism, Gender-based Violence, Social Media and Hate Speech, Rumors and Fake News, and Cyberbullying.  To see all the posters launched during the campaign, visit the OPEV's Facebook profile: https://www.facebook.com/OPEVorg.
Taking place on OPEV's social media channels, and with the support of the partners' social media outlets, the campaign generated tremendous reach and engagement numbers, reaching around half million people, and engaging more than 50,000 people from the target countries.
This project was led by Leaders of Tomorrow, several organizations from OPEV from these countries have contributed to the campaign: East and West Center (WE Center), Arab Renaissance for Democracy and Development (ARDD), The Jordanian National Commission For Women (JNCW), La Onf, Peace And Freedom Organization (PFO), Sport Against Violence (SAV), and Art Of Peace (AOP) have contributed funded by the Spanish Agency for Development International Cooperation (AECID) and the Catalan Agency for Development Cooperation (ACCD).
---